Cremstar in the News
Cremation's Going Digital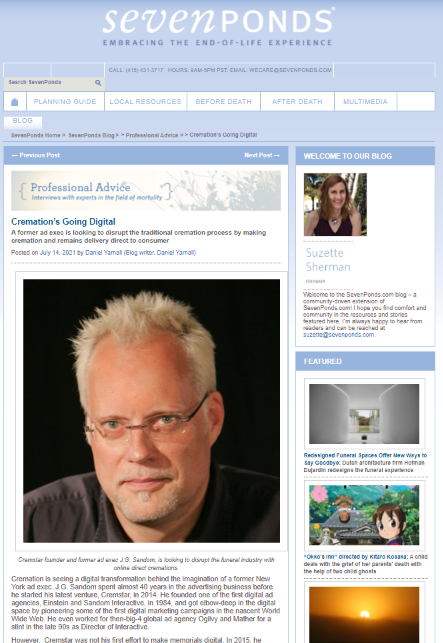 SevenPONDS, July 14, 2021
Cremation is seeing a digital transformation behind the imagination of a former New York ad exec. J.G. Sandom spent almost 40 years in the advertising business before he started his latest venture, Cremstar, in 2014. He founded one of the first digital ad agencies, Einstein and Sandom Interactive, in 1984, and got elbow-deep in the digital space by pioneering some of the first digital marketing campaigns in the nascent World Wide Web. He even worked for then-big-4 global ad agency Ogilvy and Mather for a stint in the late 90s as Director of Interactive.
Read full article at SevenPONDS
.
---
Philly startup aims to make cremation easy and affordable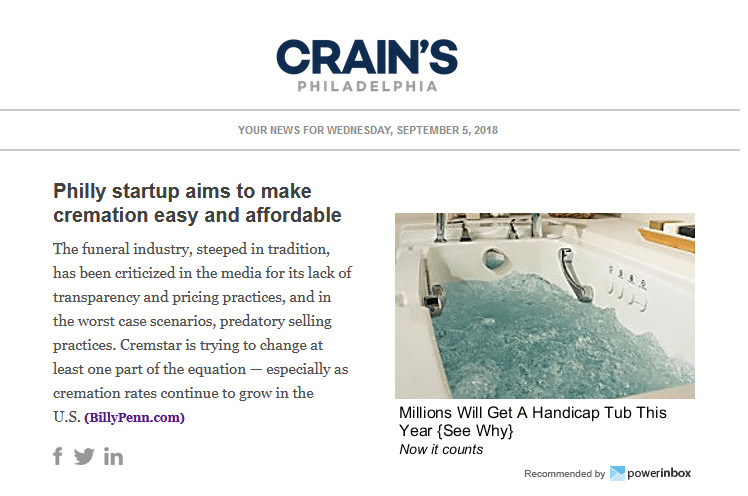 Crain's Philadelphia, September 5, 2018
---
5 things to know: Startup seems to be like the Uber of cremation. What?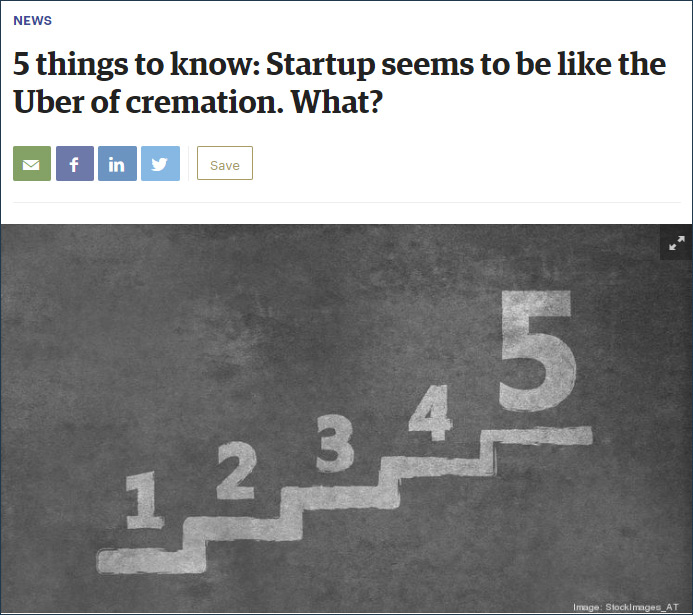 Dell Poncet – Managing Editor, Philadelphia Business Journal, August 31, 2018
Here we go: A story about death, or more precisely, cremation made easy. Startup Cremstar is kind of like the Uber of Ashes, if you get my drift.
Read full article at bizjournals.com
.
---
'Re-branding death' — A Philadelphia startup aims to shake up the funeral industry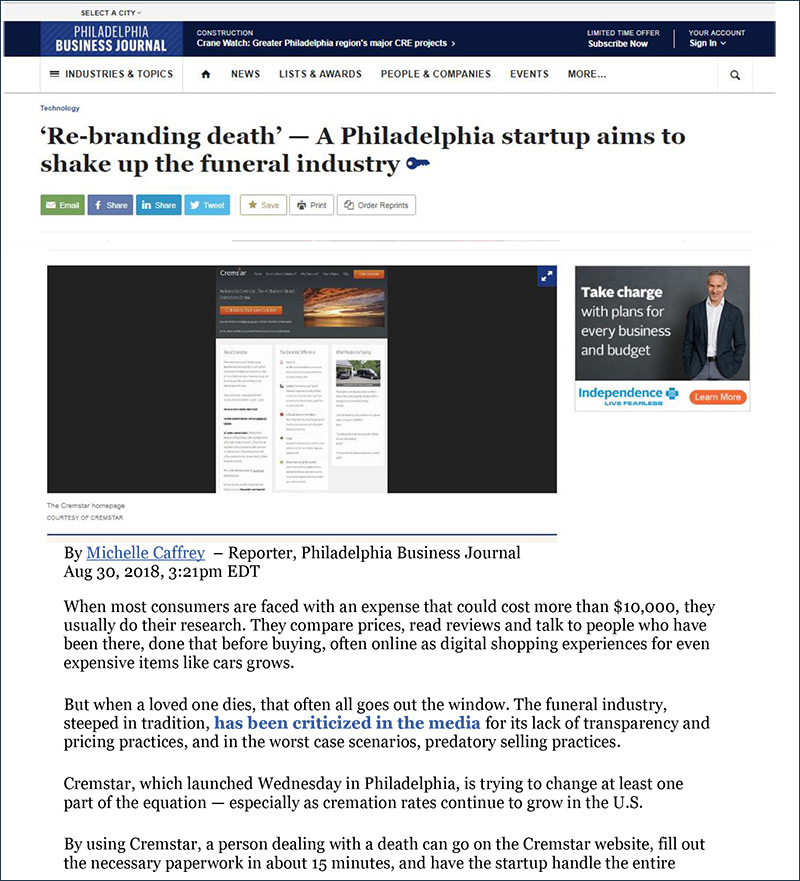 by Michelle Caffrey, Philadelphia Business Journal, August 30, 2018
When most consumers are faced with an expense that could cost more than $10,000, they usually do their research. They compare prices, read reviews and talk to people who have been there, done that before buying, often online as digital shopping experiences for even expensive items like cars grows.
But when a loved one dies, that often all goes out the window. The funeral industry, steeped in tradition, has been criticized in the media for its lack of transparency and pricing practices, and in the worst case scenarios, predatory selling practices.
Cremstar...is trying to change at least one part of the equation...
Read full article at bizjournals.com
.